ERASMUS+ SEMINAR FOR YOUTH WORKERS AND YOUTH LEADER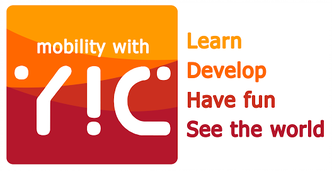 TITLE: Fish or Fishing?
PLACE: Akhaltsikhe, Georgia
DATES: September 22-30, 2019
THE PROJECT AIMS to explore the concept of youth initiatives and how youth work can become more participative and co-owned if young people are empowered to implement their own ideas.
AFTER THE SEMINAR PARTICIPANTS WILL BE ABLE TO
support youngsters in implementing their ideas without judging
engage young people in active community life by implementing mini-scale projects
promote co-responsibility, co-ownership and solidarity among youngsters
explain basics of project writing
support young people in all phases of project realization
WHO CAN PARTICIPATE: Participants should be at least 18 years old youth workers, youth leaders, youth managers, teachers and other professionals who work directly with youngsters.
Working language is ENGLISH.
The Armenian team will consist of 2 participants.
Food and lodging is fully covered. The travel limit for Armenian participants is 180 Euros which will be reimbursed upon submitting the ticket receipts to the organizers.
PARTICIPATION FEE:
20 EUR
There is no participation fee for YIC members and for participants nominated from institutions with agreement to YIC.
To apply for the project, please go through this link.
THE DEADLINE FOR APPLICATIONS IS:  August 13th, 2019 by 12:00.
Should you have additional questions, please contact Valya Martirosyan at valya.martirosyan@yic.am or call the YIC office by the following phone number: 095 919197 (except Sunday and Monday).