June 11, 2019
ERASMUS+ YOUTH EXCHANGE PROJECT ON MIGRATION AND INTEGRATION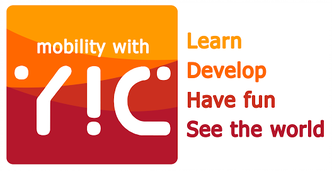 TITLE: From Migration to Integration
PLACE: Lasinja, Croatia
DATES: 16-23 September, 2019
THE PROJECT AIMS to raise awareness in young people about the problems faced by migrants with the goal of increasing tolerance and solidarity among youth and improving the level of social inclusion of migrants.
THE PROJECT OBJECTIVES:
promoting intercultural and inter-religious dialogue
promoting social inclusion and solidarity towards migrants and all other marginalized groups in society
development of key competences of young people with fewer opportunities (rural area, unemployed)
WHO CAN PARTICIPATE: Participants should be 18-25 years old young people who are active members of community and especially live in rural areas.
Working language is ENGLISH.
The Armenian team will consist of 5 participants and 1 team leader.
Food and lodging is fully covered. The travel limit for Armenian participants is 360 Euros which will be reimbursed upon submitting the ticket receipts to the organizers. Visa fee and visa related costs will be covered by the project.
PARTICIPATION FEE:
There is no participation fee for YIC members and for participants nominated from institutions with agreement to YIC.
To apply for the project, please go through this link.
THE DEADLINE FOR APPLICATIONS IS:  June 16th, 2019 by 13:00.
Should you have additional questions, please contact Valya Martirosyan at valya.martirosyan@yic.am or call the YIC office by the following phone number: 095 919197 (except Sunday and Monday).