February 16, 2019
ERASMUS+ INTERNATIONAL TRAINING COURSE ON EUROPEAN SOLIDARITY CORPS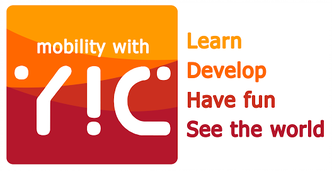 TITLE: ESC to Reality: QualiCaucasus
PLACE: Rustavi, Georgia
DATES: March 11-18, 2019
THE PROJECT AIMS: to increase the quality level of volunteering projects under European Solidarity Corps implemented with partners from Caucasus region by developing competences of the persons directly involved in support system of volunteers.
WHO CAN PARTICIPATE: ESC coordinators, mentors, supervisors and people who are directly involved in volunteering support system. Participants should be 18 and above.
PARTICIPATION FEE:
There is no participation fee for YIC members and for participants nominated from institutions with agreement to YIC.
For more details, please read the infopack.
Working language is ENGLISH.
To apply for the project, please go through this link.
 THE DEADLINE FOR APPLICATIONS IS:  February 25 th, 2019 by 13:00.
Should you have additional questions, please contact Valya Martirosyan at valya.martirosyan@yic.am or call the YIC office by the following phone number: 095 919197 (except Sunday and Monday).