"VOLUNTEERING PROSPECTS IN ARMENIA" FORUM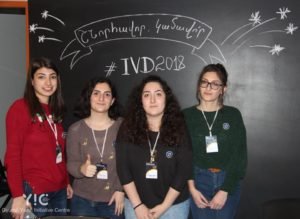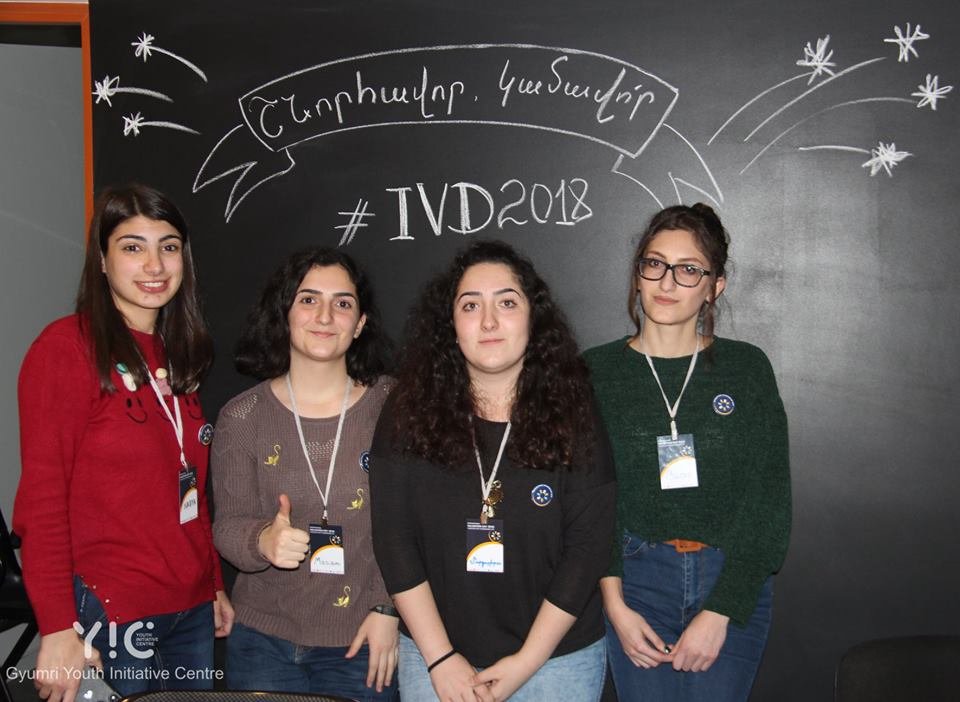 On December 5, Gyumri "Youth Initiatve Centre" NGO in partnership with Armenian Caritas, KASA Gumri Centre d'accueil et de formation, Gyumri Technology Center and Enterprise Incubator Foundation implemented "Volunteering Prospects in Armenia" forum dedicated to International Volunteer day.
In the frames of the forum the following activities were done:
Reporting: The results of volunteering organizations mapping (Armenian Caritas) done in the frames of "Promotion of volunteering organizations and volunteering in Eastern Europe countries" project.
Parallel discussions in the working groups:
Part 1.
– "Legal Frameworks for Voluntary work"
Facilitator: Hermine Papikyan
– "Coordination of Voluntary Work"
Facilitator: Zaruhi Lavchyan
– "Motivations and Expectations in Voluntary Work"
Facilitator: Artur Najaryan
Part 2. Discussion of further steps and solutions, summary.
The project implemented with the support of Ministry of Sport and Youth Affairs of Armenia and Erasmus+ Youth. Info Centre.
Special thanks to all our partners and supporters.