August 13, 2018
INTERNATIONAL TRAINING COURSE ON THE TOPIC OF YOUTH WORK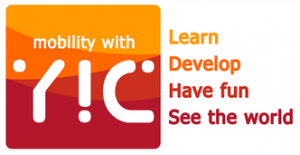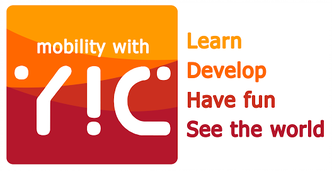 TITLE: Show Up! Best Practices on Increasing Visibility of Youth Work
PLACE: Kobuleti, Georgia
DATES: September 2-8, 2018
MAIN OBJECTIVES OF THE PROJECT
Increasing visibility of organisations active in the field of youth
Sharing methods on how to spread project outcomes
Sharing best practices on social media strategies and PR
Developing logos and merchandise products
Increasing media and IT skills and the employability of the participants
Networking of NGOs active in the field of youth on European level between EU member states and partner countries
WHO CAN PARTICIPATE: Participants should be at least 18 years old youth workers, trainers and NGO representatives who work/volunteer in the field of youth.
PARTICIPATION FEE:
There is no participation fee for YIC members and for participants nominated from institutions with agreement to YIC.
According to Erasmus+ rules, the food and lodging is covered by the project and the travel costs are reimbursed upon submitting the tickets.
Working language is ENGLISH.
To apply for the project, please go through this link.
THE DEADLINE FOR APPLICATIONS IS: August 17th, 2018 by 18:00.
Should you have additional questions, please contact Valya Martirosyan at valya.martirosyan@yic.am or call the YIC office by the following phone number: 095 919197 (except Sunday and Monday).