April 16, 2017
*REGIONAL TOT ON THE TOPIC OF HATE SPEECH AND 'NO HATE SPEECH' MOVEMENT*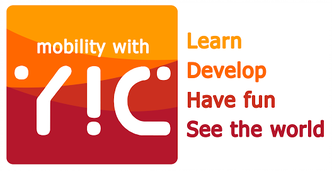 TITLE: Turn Hate Off
PLACE: Misaktsieli, Georgia
DATES: May 14-20, 2017
THE PURPOSE of training course is to expand No Hate Speech movement and train No Hate Speech activists in the area of Caucasus.
THE OBJECTIVES OF THE PROJECT:
– To educate youth workers, youth leaders, trainers and human rights activists from Armenia, Azerbaijan and Georgia about values and ideas standing behind No Hate Speech Movement;
– To empower participants to spread No Hate Speech Movement in their own communities, schools and local media;
– To support participants in developing their own No Hate Speech projects;
WHO CAN PARTICIPATE: participants should be at least 18 years old experienced youth workers, trainers, youth leaders and human rights activists who work in the field of inclusion, human rights education and have basic knowledge of hate speech phenomenon.
PARTICIPATION FEE: 20 EUR
Working language is ENGLISH.
To apply for the project, please go through this link:
THE DEADLINE FOR APPLICATIONS IS: April 24th, 2017, by 18:00.
Should you have additional questions, please contact Valya Martirosyan at valya.martirosyan@yic.am or call the YIC office by the following phone numbers: 095 919197 or 0312 69497 (except Sunday and Monday).