February 21, 2017
"EUROPEAN VOLUNTARY SERVICE" OPPORTUNITY IN POLAND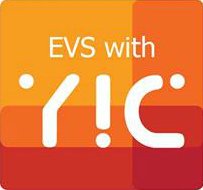 TITLE: "Colours of EVS"
VENUE: Sępólno Krajeńskie, Poland
DURATION:  April 7th, 2017 – April 6th, 2018
HOSTING ORGANIZATION: "Adults for children" association
THE OBJECTIVE OF THE PROJECT:
to contribute to the development of local youth work and local community through increasing activity and of children and youth.
WHO CAN PARTICIPATEC: participant should be at least 18 years old experienced youth workers (the hosting organization prefers female participants)
To apply for the project, you should send your CV, Motivation letter and the application  to the email evs.sending@yic.am
THE DEADLINE FOR APPLICATIONS IS: March 7, 2017.
Should you have additional questions, please contact Mariam Gharagyozyan at mariam.gharagyozyan@yic.am or call the YIC office by the following phone numbers: 095 919197 or 0312 69497 (except Sunday and Monday).