February 18, 2017
CALL FOR PARTICIPANTS INTERNATIONAL SEMINAR ON THE TOPIC OF INCLUSIVE YOUTH WORK AND HUMAN RIGHTS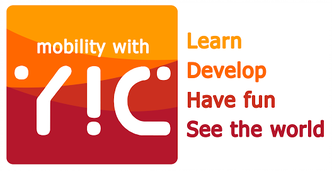 TITLE: Spreading CHARM
PLACE: Lorca, Spain
DATES: April 17-22, 2017
THE OBJECTIVES OF THE SEMINAR:
• To explore the topic of HR and inclusion in the environment of Youth NGOs from different countries and realities.
• To work out strategies for inclusive youth organisations and inclusive youth workers.
• Create networks and promote HR and inclusion through the activities of participating organisations.
WHO CAN PARTICIPATEC: participants should be at least 18 years old experienced youth workers, trainers and youth leaders who work in the field of inclusion and human rights.
PARTICIPATION FEE:
• 15 EUR (in AMD) for students,
• 25 EUR (in AMD) for others.
There is no participation fee for YIC members and for participants nominated from institutions with agreement to YIC.
Working language is ENGLISH.
To apply for the project, please go through this link: 
THE DEADLINE FOR APPLICATIONS IS: FEBRUARY 20th, 2016, by 18:00.
Should you have additional questions, please contact Valya Martirosyan at valya.martirosyan@yic.am or call the YIC office by the following phone numbers: 095 919197 or 0312 69497 (except Sunday and Monday).