January 23, 2017
INTERNATIONAL TRAINING COURSE ON THE TOPIC OF YOUTH WORK AND YOUTH PARTICIPATION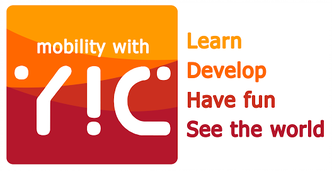 TITLE: Participation laboratory: using Erasmus Plus projects to promote real Participation
PLACE: Daugirdiškės, Lithuania
DATES: March 14-21, 2017
THE OBJECTIVES OF THE TRAINING COURSE:
-Train participants how to use youth projects as a tool to work with marginalized and unemployed youth․
– Develop youth worker project development, project administration competencies and raise their awareness on quality criteria of youth projects.
– Create new international partnerships and create ideas for future projects on topics of youth unemployment, working with marginalized and fewer opportunity youth․
-Provide participants with practical tools to assure project quality into the following aspects: dissemination and exploitation of results, equal partnership, non-formal education, inter cultural learning, active participation of youth.
WHO CAN PARTICIPATEC: participants should be at least 18 years old who are involved in youth work and work directly with different groups of young people.
PARTICIPATION FEE:
-15 EUR (in AMD) for students,
– 25 EUR (in AMD) for others.
There is no participation fee for YIC members and for participants nominated from institutions with agreement to YIC.
Working language is ENGLISH.
To apply for the project, please go through this link
THE DEADLINE FOR APPLICATIONS IS JANUARY 26TH, 2016, BY 18:00.
Should you have additional questions, please contact Valya Martirosyan at valya.martirosyan@yic.am or call the YIC office by the following phone numbers: 095 919197 or 0312 69497 (except Sunday and Monday).