Armenia already has Erasmus+ Youth. Info Centre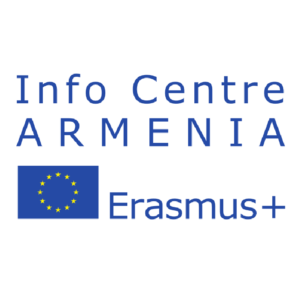 Օn September 6, a press conference took place in Yerevan dedicated to the launch of the activities of "Erasmus+ Youth. Info Centre in Armenia".
During the meeting the president of Gyumri ''Youth Initiative Centre'' NGO Artur Najaryan spoke about the goals, directions of activities, target groups of the Info Centre as well as the opportunities for youth, state, public and media organizations were presented.
The Ambassador, Head of the EU Delegation to the Republic of Armenia H.E. Mr.Piotr Świtalski, Head of Youth Policy Department of the Ministry of Sport and Youth Affairs of Armenia Tamara Torosyan and Program Coordinator at National Erasmus+ Office in Armenia Lana Karlova were present at the press conference. The latter spoke about the importance of establishment of "Erasmus+ Youth. Info Centre in Armenia" emphasizing how useful it is for youth.
Then a question and answer session took place.
Gyumri Youth Initiative Centre (YIC) NGO is in charge of coordination of activities of the Erasmus+ Youth. Info Centre in Armenia․