---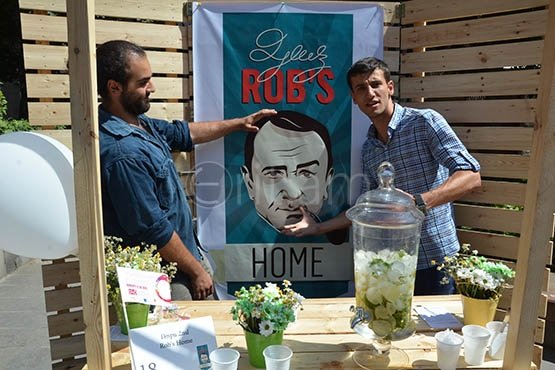 International Youth Day 2016 – Erit.am review
...
---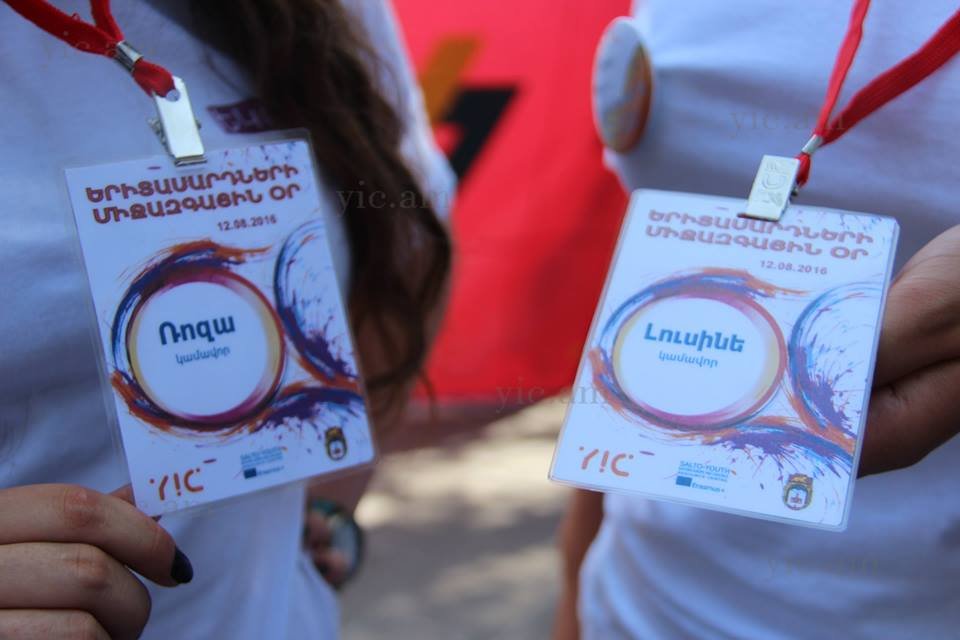 International Youth Day 2016 – Armenpress review
...
---
YIC Brochure
...
---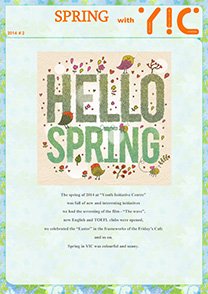 YIC Newsletter Spring 2014
...
---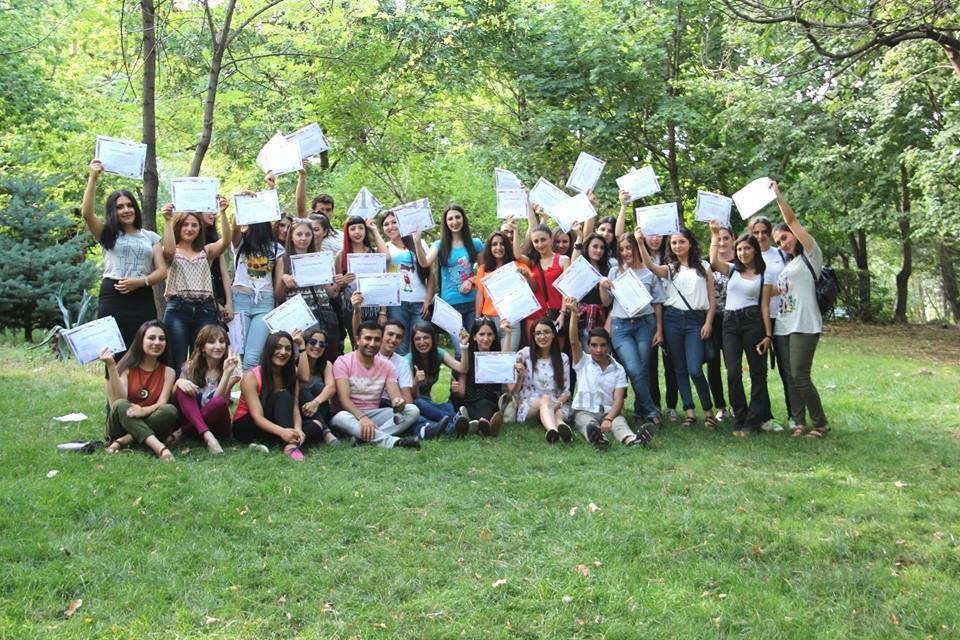 Meeting With IYD 2016 Volunteers – Handing certificates
On August 27, 2016 a non-formal meeting took place at Gyumri's central park with volunteers involved in the organizing activities of the International Youth Day events . Volunteers shared their impressions and made new proposals. At the end Gyumri YIC NGO handed certificates to volunteers for active participation and support in organizing activities of IYD events. See more ...
---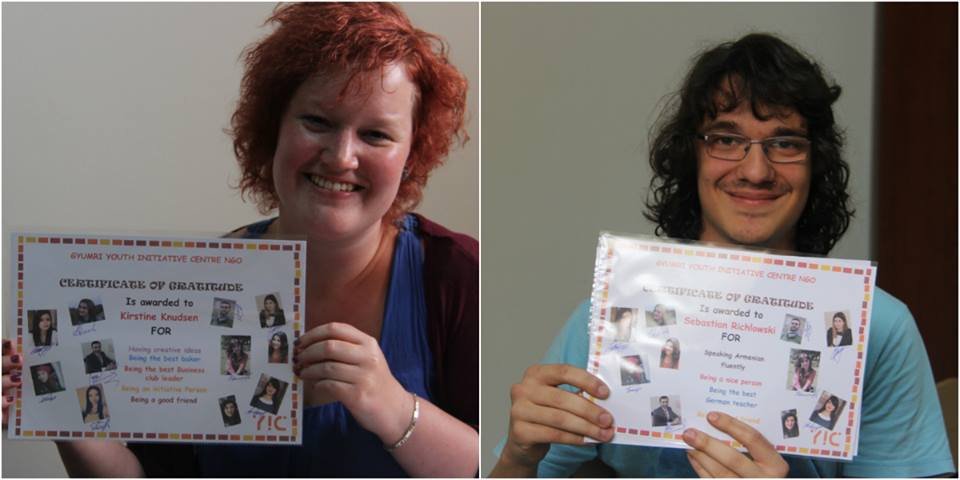 EVS Volunteers Farewell Event
On June 16,2016, at YIC NGO the "European Voluntary Service" international volunteers Kirstine Knudzens (Denmark) and Sebastian Rikhlovskis (Germany) farewell event took place, during which the volunteers were awarded certificates of appreciations for their contribution in the organizations activities, as well as a memoy-certificates of gratitude with their personal attributes' description and appreciation. during the informal part of the event volunteers shared their impressions of Armenia, talked about their gained experience and best memories.      See more ...
---
"Human Library"
2016թ. On May 8,2016 at the Central Park of Gyumri, the ''Human Library'' initiated by Gyumri YIC NGO international volunteer Kirstine Knudsen took place, during which the participants with the help of Indian, Armenian, Turkish, American, Yazidis ''Human book'' had the opportunity to learn about stereotypes and prejudices existing in those countries also to discuss consequences and possible solutions of the stereotypes. See more...
---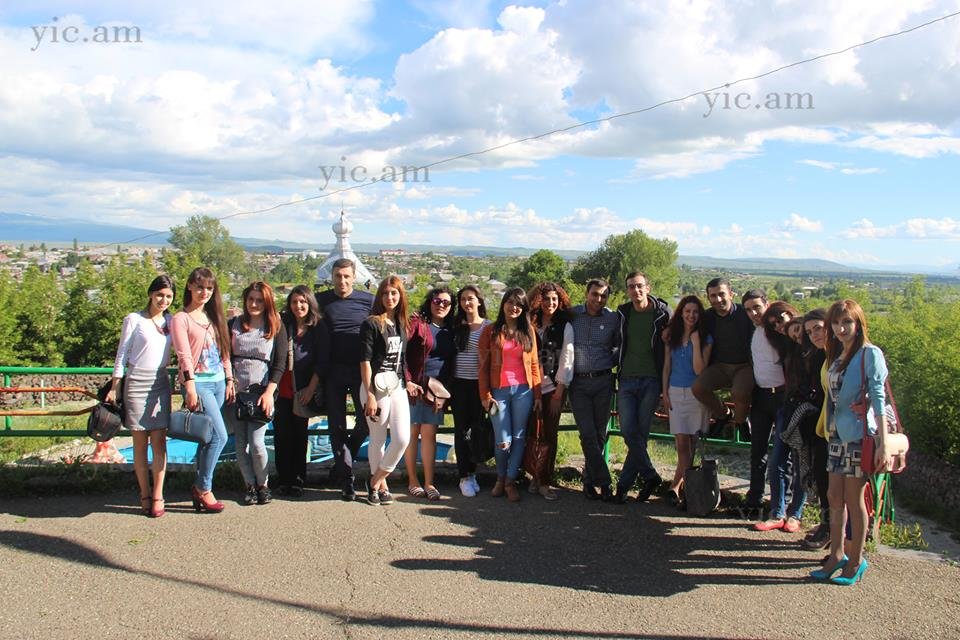 YIC Members meeting 2016
 On June 12, 2016, YIC members meeting was held, where the beneficiaries actively involved in the organization activities were also present . During the meeting, the presentaion of the semiannual report of the organization's president, international board and controller took place, after which the members and beneficiaries had the opportunity to learn about the organization's current and future projects. At the end of the formal part of the meeting new members got their memebers cards , then the meeting continued in an informal atmosphere, allowing the members, beneficiaries and staff members to communicate with each other and spend a nice time.       ...
---
"Fairy Tales Week"
2016թ From March 30 to April 2, the international volunteer of Gyumri "Youth Initiatives Center" NGO Kirstine Knudzen conducted an event dedicated to Hans Christian Andersen's birth and his fairy tales in Shirak Regional Library which brought together a group of schoolchildren. During the event, children had the opportunity to learn more about the writer's life and work. They also heard one of the fairy tales of Andersen, watched a cartoon then illustrated the fairy tale on the papers by drawing.   See more...
---